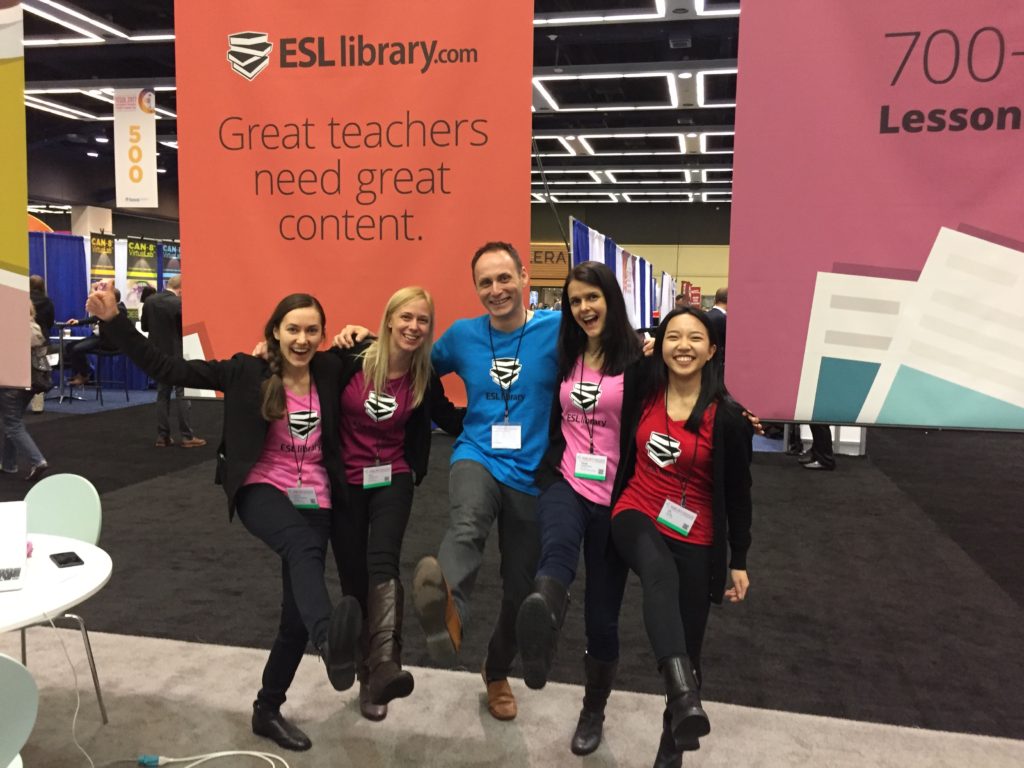 Together at TESOL
March is always a busy and wonderful month for the ESL Library team, thanks to our annual meet-up at the international TESOL convention. This year our team members were excited to gather in Seattle, Washington, where some of us met face-to-face for the first time!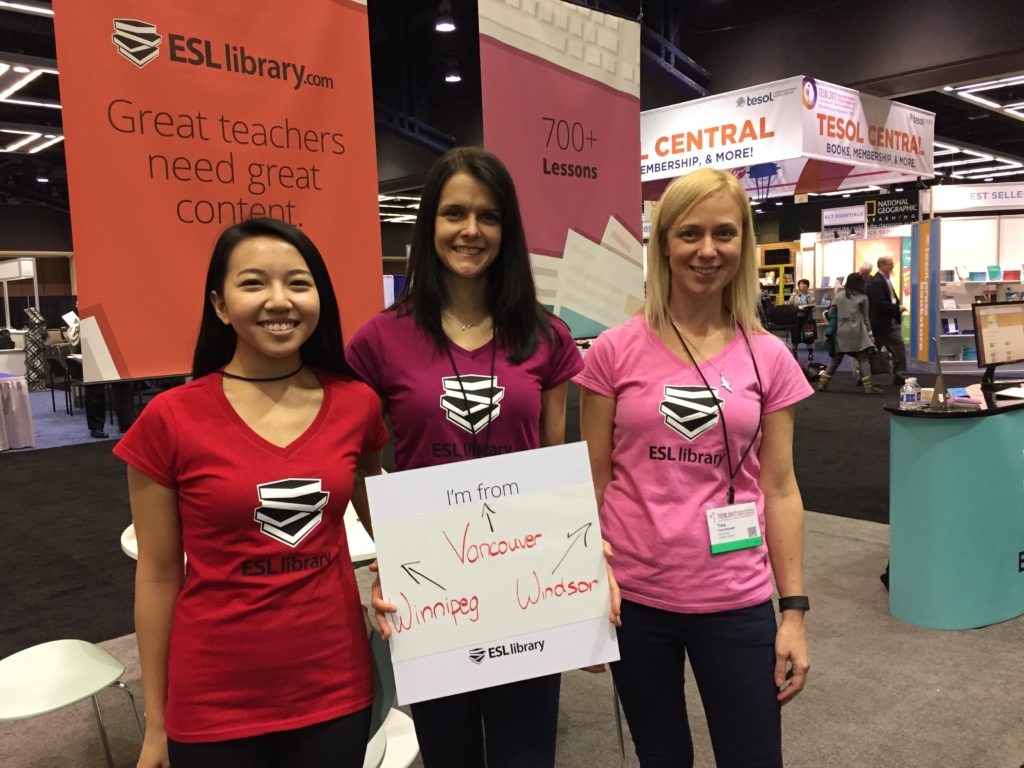 Sessions & Demos
Our team presented four sessions at TESOL 17, including live demos of ESL Library and Yumi Class (our digital platform—currently in beta mode). Our consultant Tetiana joined us from Edmonton and led hourly demos of our sample Consumerism lesson on Yumi.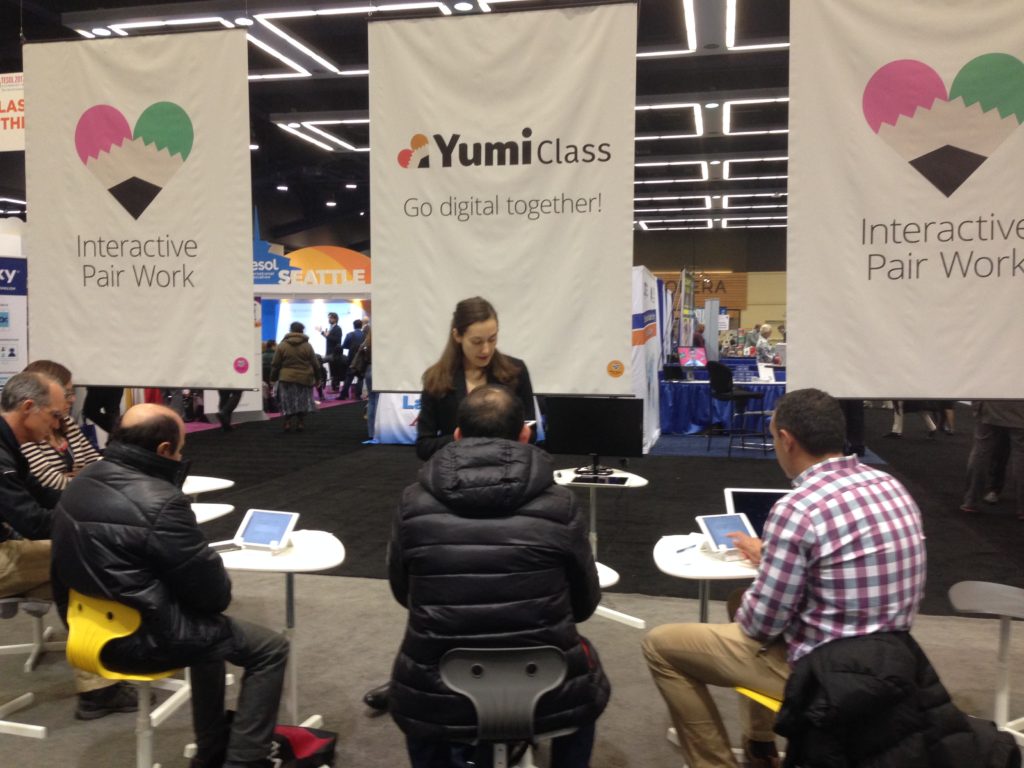 In another session, Ben and Tanya taught teachers how to use images to elicit and reinforce language structures and vocabulary (which Ben demonstrated by teaching some very basic Japanese). In my own session, I gave tips on blending authentic content with ELT materials.
Thank you to all of the attendees who joined us for our sessions and demos! And a big shout-out to our designer Robyn who made our booths, slides, and materials look fantastic!
Tanya and I also snuck away from the booth to attend sessions and roundtables about grammar, pronunciation, literacy, and refugees. Watch our blog for upcoming posts about a few of these TESOL sessions.
Contests & Prizes
We had some fun giveaways this year, including an iPad Mini (won by Cynthia Miller) and an Apple Watch (won by photo contestant Denise Lewis, pictured below). We also gave away screen cleaners and three free lessons to everyone who visited our booth.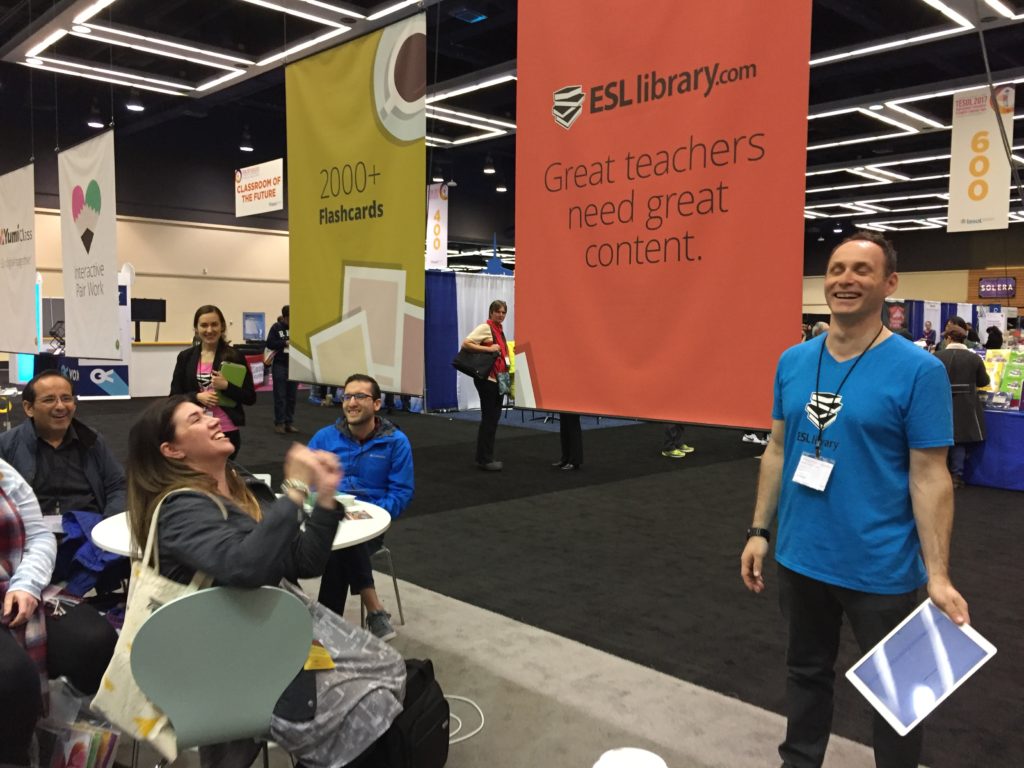 Thank you to our intern Liz for running our social media photo contest and filling up our Facebook, Twitter, and Instagram feeds with colorful photos of teachers from all over the world.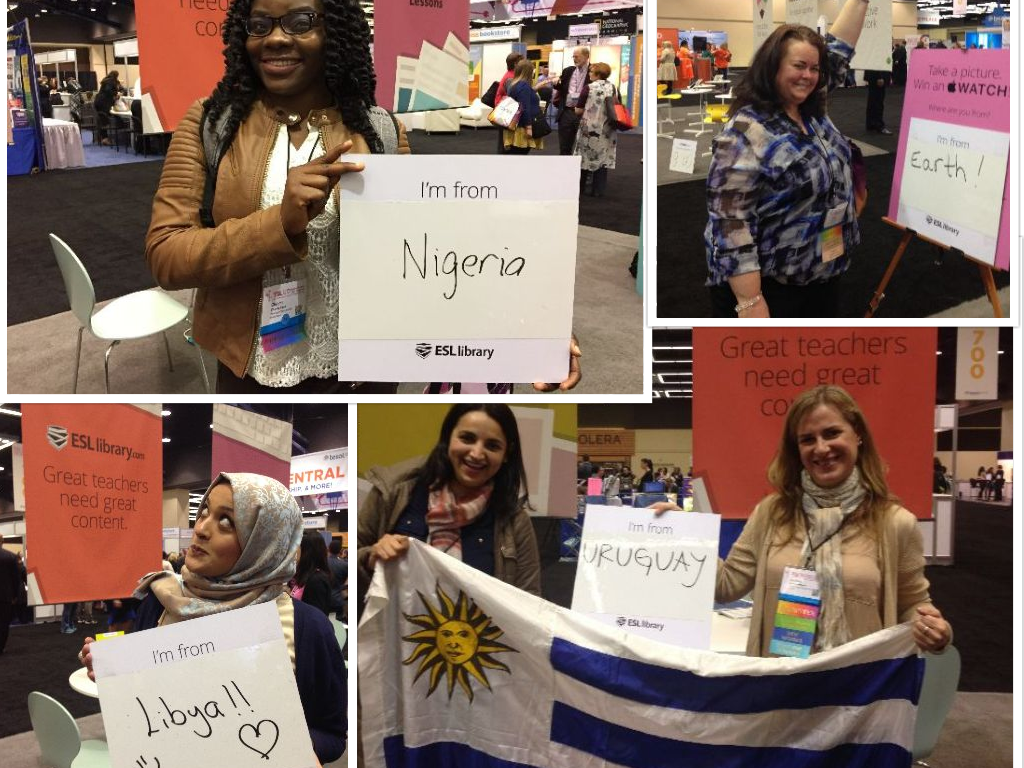 Comfort, Food, & Fun
Our team had a wonderful stay at the luxurious Grand Hyatt on Pine St., where we had our daily breakfast at Ruth's Chris Steakhouse (say that three times fast). This year, we were thrilled to have access to so many great restaurants, cafes, clubs, and pubs. There was even plenty of food to choose from in the Convention Center itself.
Throughout the week, we enjoyed dining and touring around together as a team and with other TESOL folks, including Nathan from BC Teal, Ken from Pearson, and Eric of Compelling Conversations.
Restaurants
Here are some of the restaurants we enjoyed in Seattle:
The Cheesecake Factory (with its 21-page menu)
Sansei Seafood Restaurant & Sushi Bar (so good that we went twice!)
Capitol Cider (100% gluten-free)
Wild Ginger (delicious tapas)
Ludi's (greasy breakfast)
The Pike Pub (local brewery)
Attractions
We didn't get a chance to go up the Space Needle or on the Great Wheel, but here are some of the attractions a few of us checked out during our fantastic week in Seattle:
Pike Place Market
Comedy Underground
GameWorks
Dimitriou's Jazz Alley
Chihuly Garden and Glass
Cherry blossoms at the University of Washington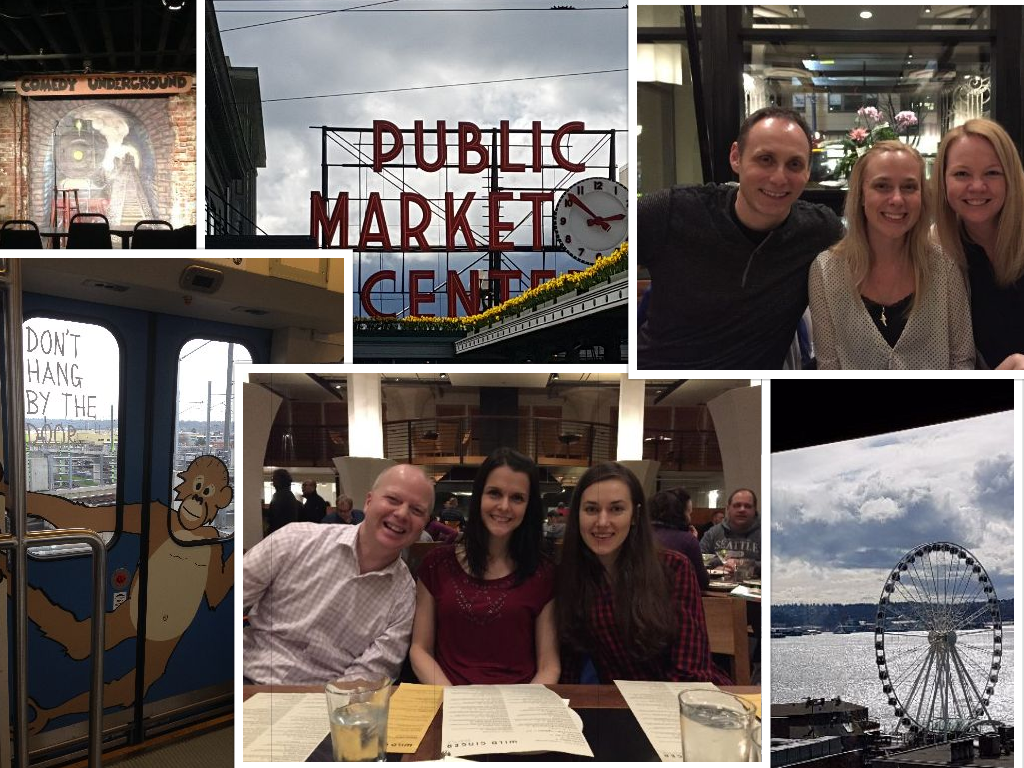 Take-Aways
One of our top priorities at this year's TESOL conference was to do testing on our new digital lessons and platform before our summer launch. We found many teachers who offered to act as beta testers in the next few months. Many attendees also took advantage of our discount conference price and signed up for an ESL Library subscription.
We also enjoyed catching up with our long-term, enthusiastic ESL Library subscribers who shared plenty of requests (and hugs).
Some gaps we need to fill in our library include (CLIL) lessons on social studies, science, pronunciation, academic vocabulary, and English for Special Purposes. We also had a unique request for a lesson about Potato Chip Day (March 14). We hope to fill some of these requests before it's time to meet again for TESOL 18.
See you in Chicago!